[New function] You can do it for free! Trial (1 minute) How to use transcription. Transcription with two speech recognition engines at the same time.
Aug. 2, 2021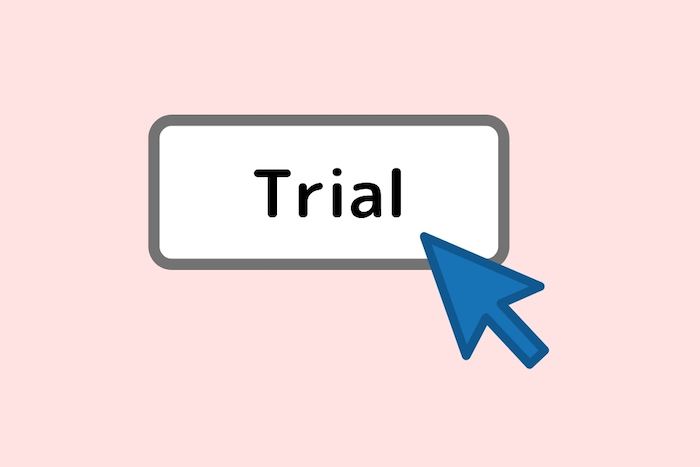 A new feature has been added when transcribing with Transcription.
This time, I will introduce how to use and notes about the trial transcription function that can be used by Mr. Transcription.
What is Transcription's trial (1 minute)?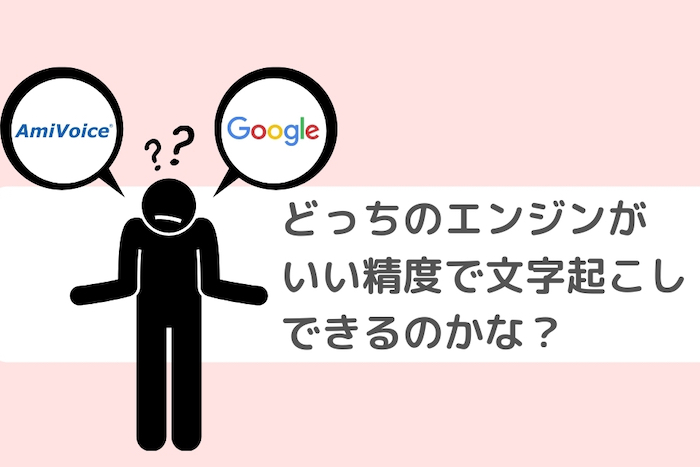 When transcribing in Japanese, Mr. Transcription
Google
AmiVoice
You can choose between the two engines to transcribe.
However, if you can choose from two types
"I want to know which engine can transcribe with better accuracy."
I think that.
With Trial (1 minute) , you can transcribe the first minute with the touch of a button on two speech recognition engines.
How to use the trial function
The trial feature is very easy to use.
From the voice recognition pull-down menu
Trial (up to 1 minute)
AmiVoice
Google
And you can choose which engine to use for voice recognition (transcription).
* For non-members and free members, only "Trial (maximum 1 minute)" can be selected.
Is it transcribed with AmiVoice?
Is it transcribed by Google's voice recognition engine?
By trying before uploading a long audio file, you will be able to transcribe with better accuracy.
Also, it is a perfect function when you are worried about the accuracy of AI transcription.
Features of the voice recognition engine used
Google
Google's voice recognition engine that uses Google's latest deep learning neural network algorithms to convert voice into text.
It has a good reputation for its high speech recognition accuracy and support for more than 125 languages and language variants such as English, Japanese, Chinese, and Spanish.
It has been introduced by various companies, and it is truly Google.
AmiVoice
"AmiVoice" is a voice recognition engine that has a reputation for being the most accurate transcription of Japanese voice.
What is AmiVoice? <br /> AmiVoice provided by Advanced Media, Inc. is a voice recognition technology with the largest market share * in Japan. The latest deep learning technology and LSTM (Long Short-Term Memory) technology of recurrent neural network, which is an advanced technology of deep learning, are implemented in the engine. It boasts a high recognition rate.
* Source: ITR "ITR Market View: AI Market 2020" Voice recognition market Share of sales by vendor (2015-2020 forecast)
In many cases, AmiVoice tends to transcribe better in Japanese.
About transcription time consumption in trial (up to 1 minute)
With the trial (up to 1 minute), you can transcribe for 1 minute using 2 engines with 1 click.
Transcription time spent
Transcription on Google (1 minute) + Transcription on AmiVoice (1 minute) = 2 minutes
is.
Please note that one click consumes two minutes of transcription time.
About usage restrictions for each plan
The trial (up to 1 minute) is available for all plans.
Non-member
Free membership
Paid plan member
Any member can use it, so please try it.
Especially for free members, free transcription time will be added every day.
Please use it every day!
note that,
Non-member
Free membership
Can only be transcribed by "trial (up to 1 minute)".
Transcription for 1 minute or more
Transcription on either AmiVoice or Google
It cannot be done by non-members and free members. Please subscribe to a paid plan.
The trial function is a very easy-to-use function for those who are troubled with transcription. Please use it!
■ AI transcription service "Mr. Transscription"
"Mr. Transcription" is an online transcription tool that can be used from zero initial cost and 1,000 yen per month (* free version available).
Supports more than 20 file formats such as audio, video, and images
Can be used from both PC and smartphone
Supports about 30 languages including Japanese, English, and Chinese
Supports technical terms such as medical care, IT, and long-term care
There is a customized dictionary function
To use it, just upload the audio file from the site. Transcription text is available in seconds to tens of minutes.
You can use it for free if you transcribe it for up to 10 minutes, so please try it once.

It is "Mr. Transcription" who can easily transcribe from audio, video, and images. Transcription allows you to transcribe for up to 10 minutes for free. You can copy, download, search, delete, etc. the transcribed text. You can also create subtitle files, which is ideal for transcription of interview videos.
|
Related article

Transcription for audio / video / image transcription. It is a transcription service that anyone can use for free without installation.