[Easy] The AI service "Transcription" that can easily transcribe images, screenshots, and PDFs is super convenient!
Aug. 2, 2021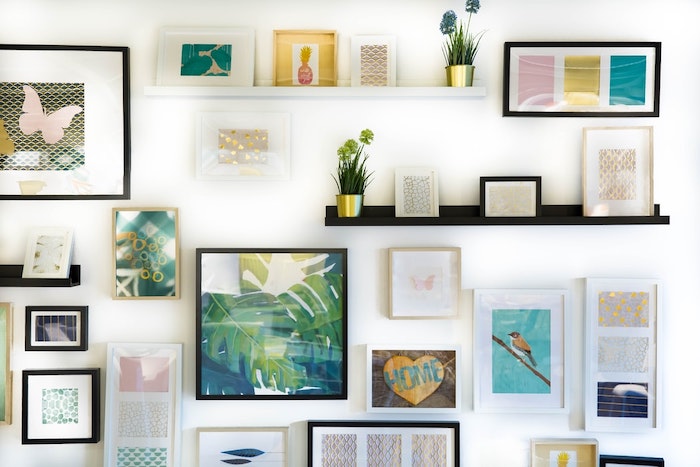 When you want to convert the characters of images, screenshots, and paper documents into text, it is difficult to transcribe them.
"I want this information to be text instead of images! It's hard to copy and paste ... I want to print it as a document."
If you have one or two sheets, you can still handle it by hand, and there are some things you can do, but if you have dozens of sheets, it will be stressful.
So this time, I will introduce a service that makes this "transcription from screenshots and images" super easy.
It is also attractive that you can use it for free every month !
Moreover, not only images but also sounds can be transcribed.
"Mr. Transcription " is convenient for images, screenshots, and PDFs

Transcription is an AI-based transcription service that can be used for free.
Super easy to use
Upload image to transcription (or shoot on the spot)
Click the "transcription" button
With just this, you can transcribe in no time.
In addition, it supports uploading multiple images.
You can also say "transcribe 10 images at once".
smartphone
computer
Compatible with tablets.
You can use it from any terminal as long as you are connected to the Internet.
[How to use] Transcription of images with "Mr. Transcription"
Transcription of images is very easy with Transcription.
Access Mr. Transcription
Upload image to Mr. Transcription (or shoot on the spot)
Click the transcription button
Official HP: Mr. Transcription
First, access Mr. Transcription's site.
You can access it from a terminal connected to the Internet, such as a smartphone, computer, or tablet.
Upload the image you want to transcribe (screenshot, PDF, etc.).
Use as clear an image as possible for transcription .
For printed matter, scanning can provide more reliable transcription.
Characters are blurred, deteriorated image files, quirky characters and hard-to-read handwriting even with handwritten characters are difficult to transcribe correctly.
For personal computer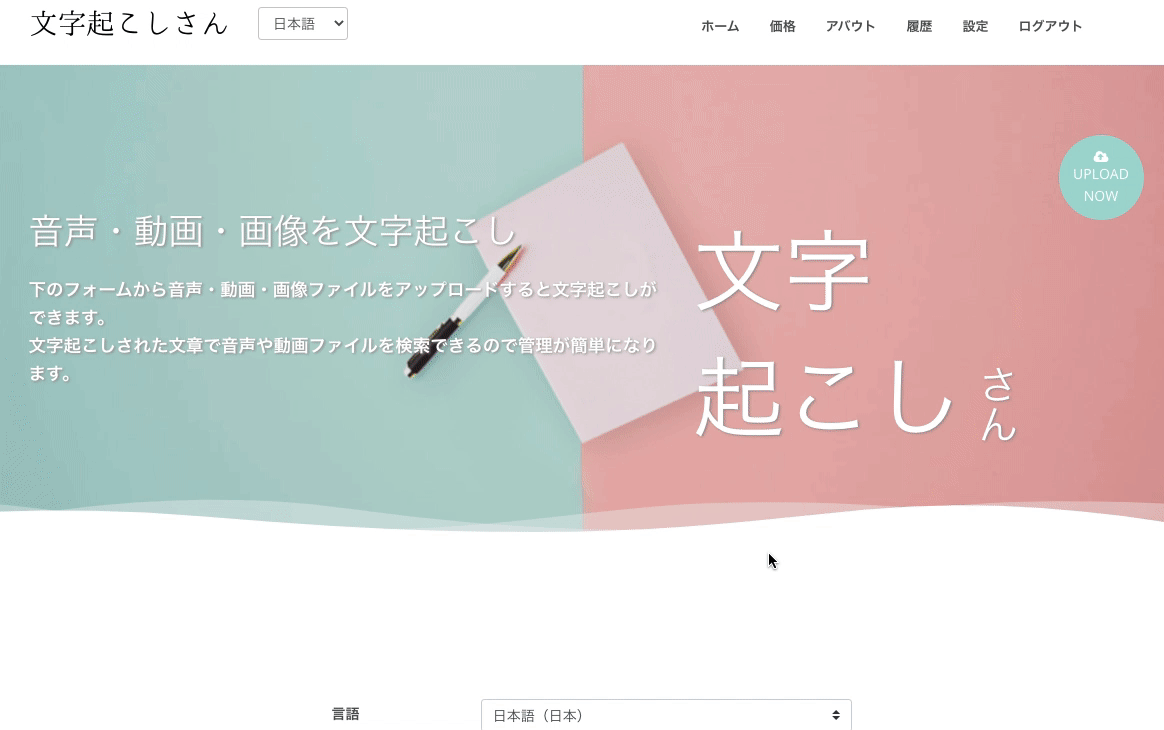 When uploading an image from your computer, there are two ways to upload it.
Drag and drop the image into the frame
Press "Select audio / image" to upload the image
Either method allows you to upload multiple images.
When uploading multiple images, select multiple images and upload.
You don't have to put them in a folder.
For smartphones and tablets
In the case of the smartphone screen, you can choose where to upload from like this.
Select "Camera" to shoot on the spot. You can upload it by taking a picture and pressing the OK button.
When uploading multiple sheets,
Press and hold the image in the folder
Check to allow multiple selections
Select multiple required images and upload
please.
It is not possible to take a picture with the camera on the spot and upload multiple pictures. Make sure that the captured image is already in the folder before uploading.
Click the transcription button
After selecting the image, click the transcription button
Image analysis begins and transcription takes a few seconds to a few minutes.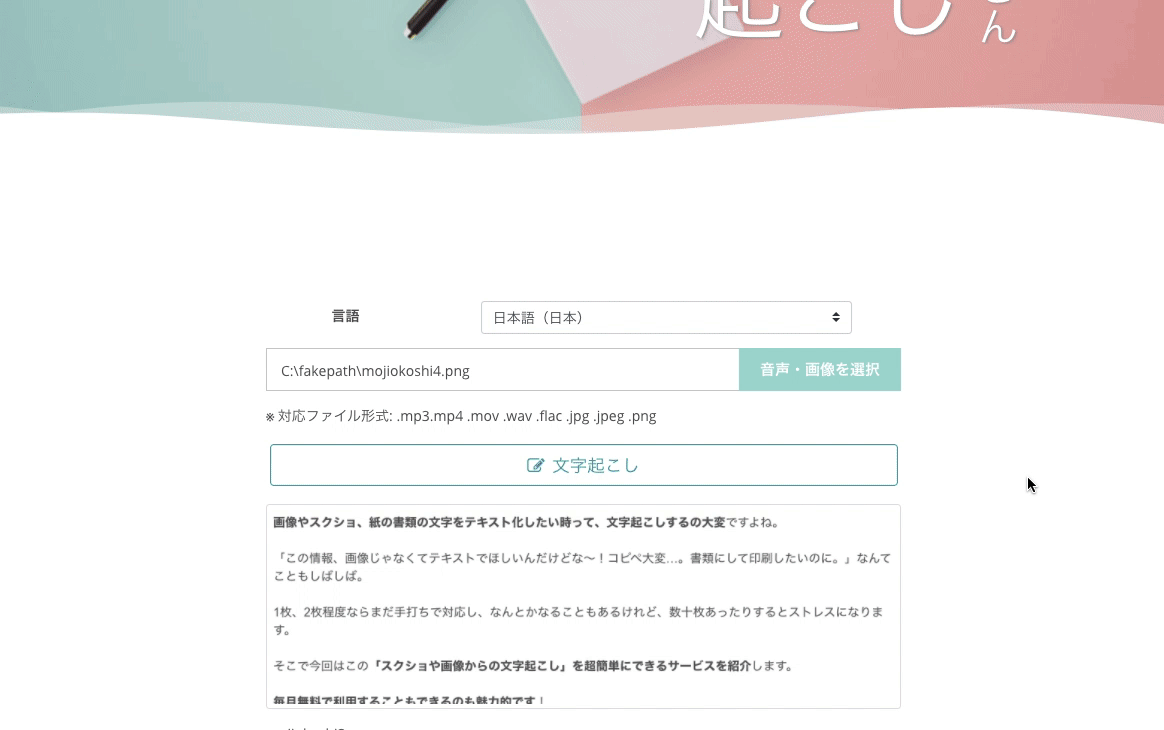 The transcribed characters are displayed in the text box. You can edit it on the spot and save it as a text file or subtitle file.
Once you have transcribed the data, you can check it from the history if you have registered as a free member. It's very convenient!
Transcription is also available for free
Most transcription services are offered for a fee, but Transcription can also be used for free.
Even if you have not registered as a member, you can use it immediately just by uploading it.
Free membership registration increases the amount you can use, so it's perfect for a little transcription!
The free tier is updated every month, so it's pretty attractive to be able to use this amount every month.
Mr. Transcription's plan is as follows.
Non-member: Free / month Audio: 1 minute / month Image: 3 sheets / month
Free member: Free / month Voice: 5 minutes / month Image: 10 sheets / month
Basic plan: 1000 yen / month Voice: 4 hours / month Image: 500 sheets / month
Value plan: 2000 yen / month Voice: 10 hours / month Image: 1200 sheets / month
Premium plan: 30,000 yen / month Voice: 20 hours / month Image: 3000 sheets / month
Image → Transcription function makes your work more convenient!
Recently, as digitalization progresses, the number of scenes where images and PDFs need to be transcribed is increasing.
Convert paper materials to data
For registering information such as business cards and address books
Save notes and notes on your computer or smartphone
More convenient by converting self-catering books into text
Even if one or two sheets are still manageable, when the number of sheets reaches 10 or 20, manually inputting data is a boring task.
Transcription is now left to AI.
Let's leave your time to AI for such simple tasks!
Mr. Transcription, a service that immediately transcribes images and sounds with automatic transcription by AI.
By all means, let's utilize Mr. Transcription to enrich your life.
Official HP: Mr. Transcription
■ AI transcription service "Mr. Transscription"
"Mr. Transcription" is an online transcription tool that can be used from zero initial cost and 1,000 yen per month (* free version available).
Supports more than 20 file formats such as audio, video, and images
Can be used from both PC and smartphone
Supports about 30 languages including Japanese, English, and Chinese
Supports technical terms such as medical care, IT, and long-term care
There is a customized dictionary function
To use it, just upload the audio file from the site. Transcription text is available in seconds to tens of minutes.
You can use it for free if you transcribe it for up to 10 minutes, so please try it once.

It is "Mr. Transcription" who can easily transcribe from audio, video, and images. Transcription allows you to transcribe for up to 10 minutes for free. You can copy, download, search, delete, etc. the transcribed text. You can also create subtitle files, which is ideal for transcription of interview videos.
|
Related article

Transcription for audio / video / image transcription. It is a transcription service that anyone can use for free without installation.