About Mr. Transcription's payment method and receipt. Supports credit card payments and bank transfers!
Aug. 2, 2021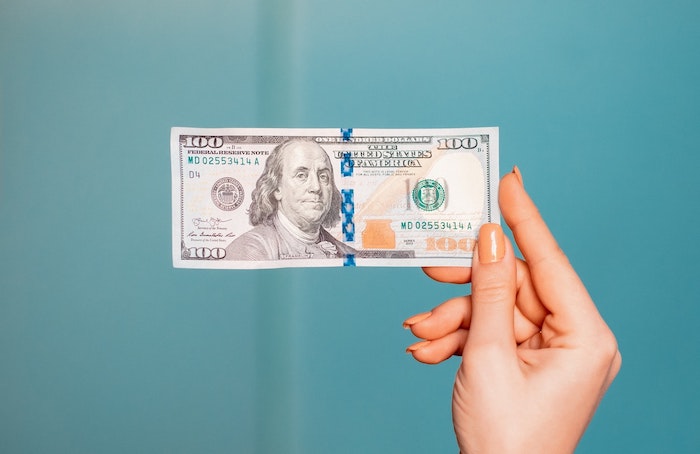 Hello, this is Mr. Transcription.
Transcription can be used for free, but if you want to use it a lot, you can increase the usage for a fee.
There are two payment methods for Transcription.
1. 1. Credit / debit card / bank transfer payment via PayPal payment
By using Paypal, you can make payments safely and with peace of mind.
Free PayPal membership registration is optional.
You can use it without registering as a member. If you register as a member, past payment history and card changes will be smooth.
Via PayPal payment
credit card
debit card
Bank transfer
Compatible cards and banks are listed above.

Click here to purchase Transcription's monthly plan
2. 2. Direct bank transfer
I want to use it at school
I want to use it in a corporation
I want to use it in a group
Some people give up using it because they don't have a credit card in the name of a company, school, or organization, and cannot prepare PayPal.
So, for those people
We have prepared.
Bank transfer can be used by anyone, regardless of whether they are individuals, corporations, or schools.
About bank transfer of Mr. Transcription's payment method
Please note that Mr. Transcription's bank transfer payment has some precautions when starting operation.
Transcription's bank transfer is only available for annual payments.
There is no special discount for annual payment.
No refunds will be given if the contract is canceled halfway.
We cannot accept changes to the plan on the way.
Please carefully consider which plan you will use before using it.
Please check the blog below to see if it can be shared by multiple people for use in corporations and schools.
Related Articles >> When using Mr. Transcription as a corporation, is it okay for multiple employees to share the company account?
If you make a contract for a year, one month's audio + number of images x 12 months will be replenished at once.
Example: Basic plan: One year's worth of voice (48 hours) will be replenished immediately after payment is confirmed.
If you run out of audio time or number of images in your account, you can replenish for one year from the date of payment by paying a new year.
Prices are as follows per year.
【price】
Basic plan: 1000 yen x 12 months = 12000 yen Annual audio: 48 hours Number of images: 6000
Value plan: 2000 yen x 12 months = 24000 yen Annual audio: 120 hours Number of images: 14400
Premium plan: 30,000 yen x 12 months = 36000 yen Annual audio: 240 hours Number of images: 36000
If you would like to make an annual contract by bank transfer, please contact us according to steps 1, 2 and 3.
Free membership registration with Mr. Transcription
You can issue an invoice by selecting "Payment → Annual bank payment " from Mr. Transcription's settings.
Please check the contents of the invoice and transfer the invoiced amount to the designated account.
* Invoices can only be issued in Japan.
* The transfer fee will be borne by the customer.
After confirming the transfer, the plan will be activated within 24 hours in principle.
If the user name and the transferor's name are different, payment cannot be confirmed. Please be sure to let us know from your inquiry.
* If you are in a hurry, we will respond to the activation of the plan if you let us know the approximate payment date even before payment.
In that case, please contact us by inquiring after issuing an invoice.
For more information on issuing invoices, please click here.
Related articles >> How to issue invoices and quotations
Invoice issuance history
After the plan is activated, you can download the receipt from the invoice issuance history.
About Mr. Transcription's receipt
Receipts are issued by institutions, companies, and stores that directly receive cash.
Therefore, if you do not receive cash directly (when you receive it through a third party) like web software, you may not be issued a receipt.
We issue receipts for each payment method using the following issuance methods.
The issuance method for receipts differs depending on the payment method. Please check the following.
The amount of the receipt is the sum of the product price + consumption tax.
Please note that transfer fees from financial institutions are not included in the receipt amount.
Credit card / debit card users The usage statement issued by the contracted credit card / debit card company will be used instead of the receipt.
In the case of credit card payment, we are not obliged to issue a receipt, so basically we do not issue a receipt.
After the bank transfer confirmation is completed and the plan is activated, you can download the receipt from the invoice issuance history.
If you absolutely need a receipt If you would like a receipt issued by us, please let us know the name of the bank transfer from the inquiry and contact us with "Request for receipt by ○○○○ (address)".
After confirmation, we will attach a receipt.
Please note that the receipt will be an electronic receipt and the issuance fee will be 500 yen per copy.
Subject: Receipt issuance request

I would like to issue a receipt.

address:
Payment ID:
Mr. Transcription Login Email Address (ID):
I accepted the fee of 500 yen.
thank you.
Please contact us from the inquiry.
We will process the payment of the receipt issuance fee, and after completion, we will attach the receipt by e-mail.
If you have any questions, please feel free to contact us.
We look forward to your continued support of Mr. Transcription.
■ AI transcription service "Mr. Transscription"
"Mr. Transcription" is an online transcription tool that can be used from zero initial cost and 1,000 yen per month (* free version available).
Supports more than 20 file formats such as audio, video, and images
Can be used from both PC and smartphone
Supports about 30 languages including Japanese, English, and Chinese
Supports technical terms such as medical care, IT, and long-term care
There is a customized dictionary function
To use it, just upload the audio file from the site. Transcription text is available in seconds to tens of minutes.
You can use it for free if you transcribe it for up to 10 minutes, so please try it once.

It is "Mr. Transcription" who can easily transcribe from audio, video, and images. Transcription allows you to transcribe for up to 10 minutes for free. You can copy, download, search, delete, etc. the transcribed text. You can also create subtitle files, which is ideal for transcription of interview videos.
|
Related article

Transcription for audio / video / image transcription. It is a transcription service that anyone can use for free without installation.